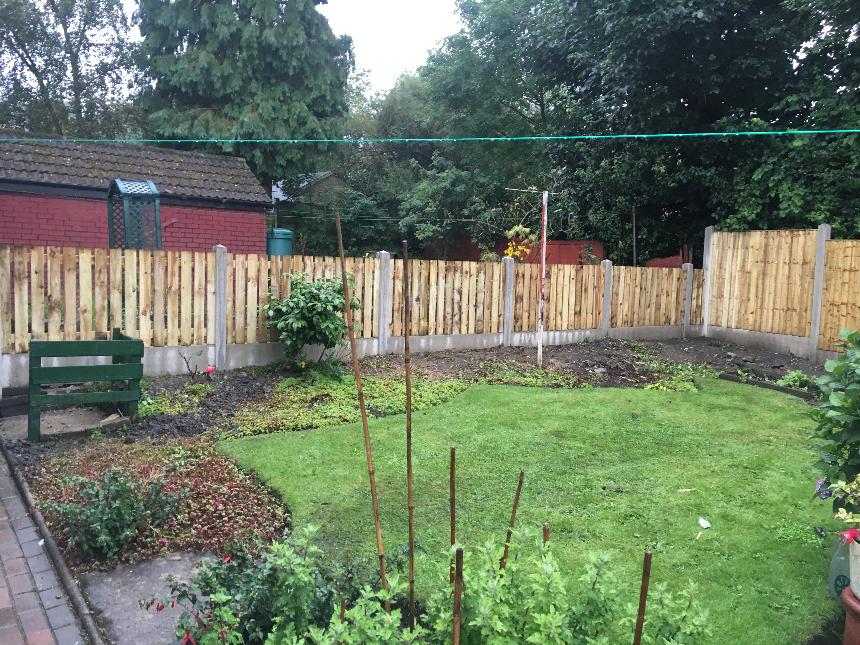 There are many different types of fences but here at Wood For All UK we can supply you with any type of fencing you are wanting to make your garden the smartest garden on the street! Please take time to have a look at the different types and styles we offer!

Rail & Pail and Featheredge
With fencing rail and pail or featheredge fencing, we create the panels as such on-site and these are fitted to the front of the posts and usually come in lengths of 3.6m a section, see diagram for how it fixes together. The diagram shows 6ft high feather edge fencing. This type of fencing is installed using timber posts with the option of timber gravel boards to lift the pailings/featherboards of the ground. Unlike the concrete fencing where governed by panel sizes, this type of fencing can start and stop to the exact fence length giving the illusion of one straight fence panel.
Fencing Panels

The installation of fence panels is the panels being secured in between two fence posts, these can be either concrete posts or timber posts. The diagram shows a concrete fence mock-up, consisting of 1 end posts, 1 panel sat on a 6inch gravel board, followed by an intermediate concrete post then another panel and gravel board. When using this type of arched fencing, to keep the posts true to the top of the panels we are governed by the length of the boundary that the fence is being installed in, if it works out for example 4 full panels and half a panel then the end posts will be higher then the rest. This is something to be thought about when selecting fencing panels.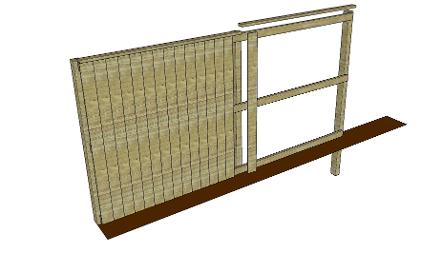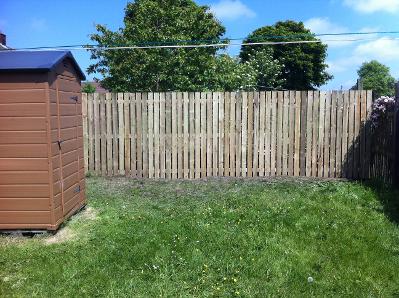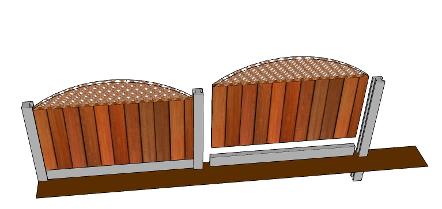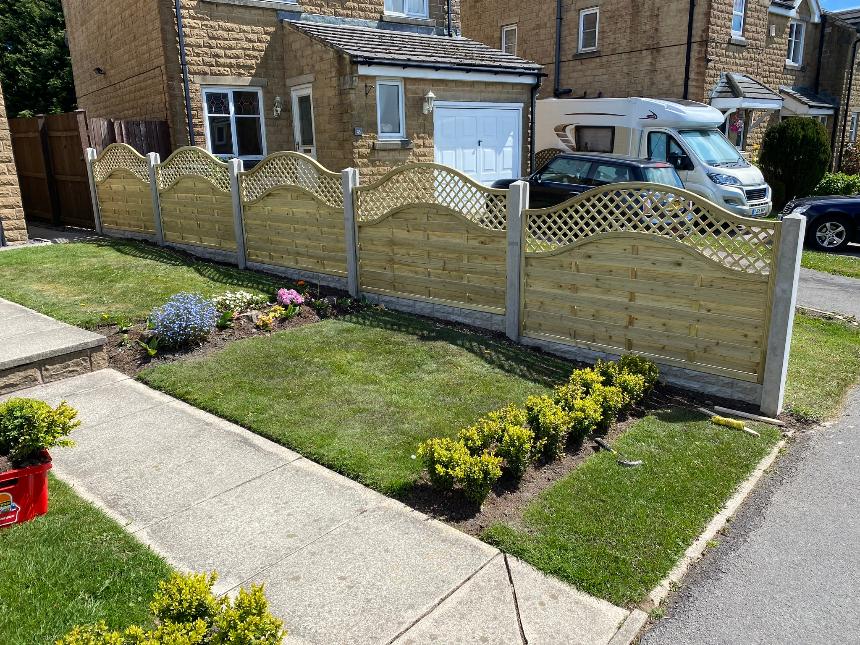 Below are the different types of panels we can install for you.
Pictures of fences we have fit